Approximately 28.8 million U.S. adults could benefit from the use of hearing aids. The small but technologically advanced devices can distinguish and amplify speech sounds, reduce background noise, keep you more aware of your surroundings and even help with balance. Though most hearing aids share similar features, their programming is individualized.
Let's look at what hearing aid programming is and why it might be changed to suit your needs.
Manual or Automatic Programming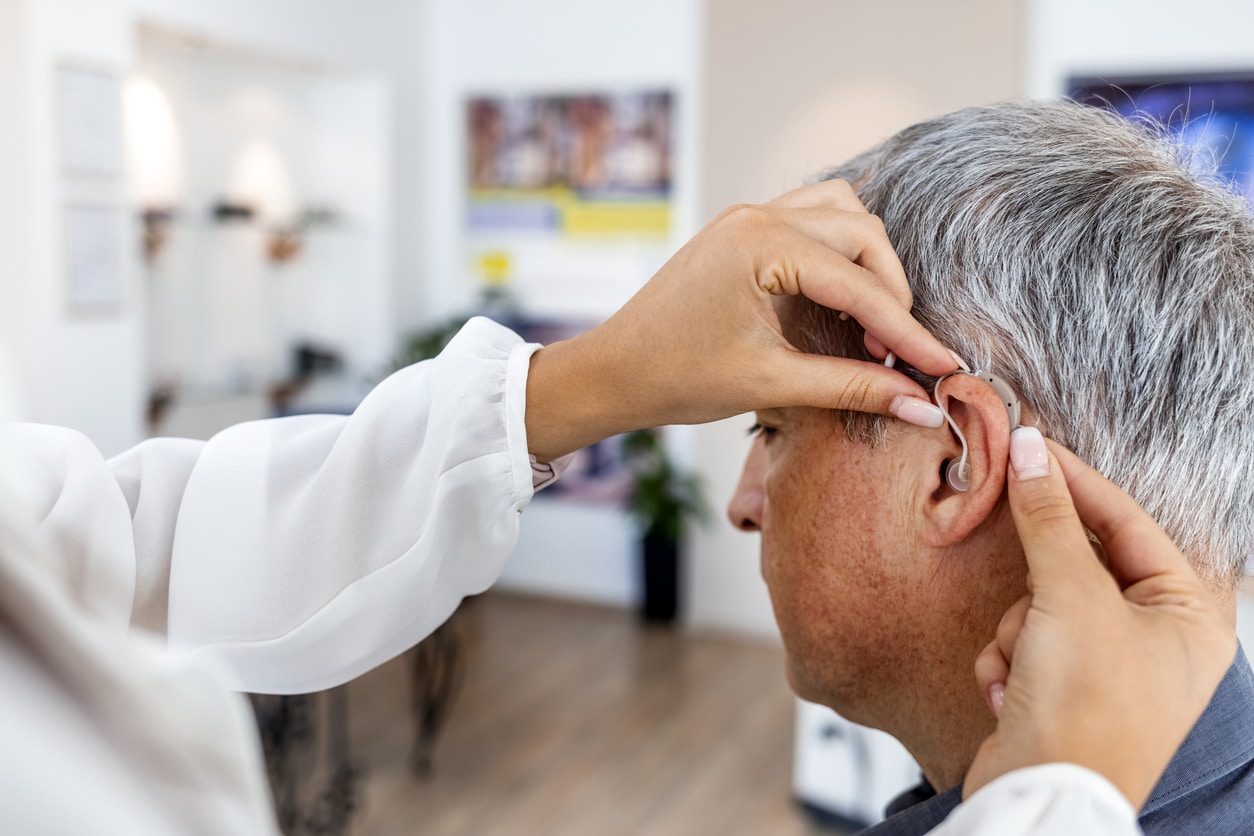 Hearing aid programming can be either manual or automatic. After your fitting, manual programming is set with the help of your audiologist or hearing aid specialist. They will likely program the initial settings and adjust them periodically during appointments or whenever you feel you need an adjustment. Automatic programming is controlled by the wearer. You can change the settings based on your needs using an app or remote control. If you choose automatic programming, you will still need to have the initial programming set up with the help of a professional. They can teach you how to feel comfortable adjusting your settings in the future.
Whichever option you choose, always feel comfortable contacting your audiologist or hearing aid specialist with concerns or questions regarding your programming.
When Should You Change Your Programming?
A couple of times when your hearing aid programming might need to be adjusted, include, but are not limited to when:
You are experiencing pain or discomfort. New hearing aids take some time to get used to, but they should never hurt. If they are causing you pain or discomfort, they may need to be adjusted.
You hear whistling sounds. Whistling sound can come from a couple of sources, including earwax and incorrect programming.
You have new or worsening hearing loss. If your hearing aids aren't helping you hear as well as they used to, contact your audiologist to see if the programming should be adjusted.
You need to optimize your settings for different environments. Some programming may need to be adjusted based on the setting. For instance, you may need different settings for the Copley Symphony Hall than for a quiet coffee shop.
The longer you wear your devices, the more comfortable you will get with deciding to change your programming, and you can always contact your hearing specialist with questions.
For questions about hearing aid programming, contact San Diego Hearing Center today to speak to one of our specialists.