San Diego Hearing Center believes in a personalized, patient-first approach to hearing health care, which is why we work to develop lasting relationships and treat everyone with their individual needs in mind. From the first time you visit our office to when you're ready for your next follow-up care visit, our friendly, compassionate team of audiologists and office staff will provide you with holistic, top-quality care that improves your life through better hearing. We look forward to being here for you when you need us.
Meet Our Team
In Memory of Dr. Blanche Blackington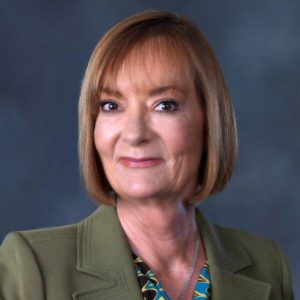 Founder and former president of San Diego Hearing Center, Dr. Blanche Blackington was devoted to serving the hearing healthcare needs of the San Diego community for over 30 years. She was passionate about the field of audiology and cared deeply about helping her patients hear and communicate better with their loved ones.
Dr. Blackington was well respected amongst her peers, by her staff, her patients and even the state of California as a renowned expert in audiological diagnosis and treatment. She acted as consultant for the Department of Consumer Affairs, Speech-Language Pathology and Audiology Board, and Hearing Aid Dispensers Bureau.
Dr. Blackington believed in the importance of education and sharing her knowledge and passion for audiology with new generations of audiologists. She taught graduate-level audiology courses at SDSU, was a fellow of the American Academy of Audiology and a member of the Academy of Doctors of Audiology.
Although Blanche will be extremely missed in the San Diego community and beyond, she leaves her legacy in the practice she poured her heart and soul into. Dr. Blackington's wisdom and commitment to hearing health care lives on in the continued passion of those she taught and mentored through the years, including Kalvin Perez, San Diego Hearing Center dispenser and audiology technician. Kalvin worked alongside Blanche for seven years, absorbing the knowledge she shared and witnessing the sincere care she provided to her patients. It is with great pride and respect that Kalvin continues to care for his and Dr. Blackington's mutual patients at San Diego Hearing Center.
Dr. Blanche Blackington certainly left her mark in the field of audiology, the community she loved, in the hearts of those who knew her well and in the lives of the patients she helped improve through better hearing.