Hearing aids can be a life-changing tool if you have hearing loss. If you are one of the millions of adults aged 45 and older who wear hearing aids, you know how they make it easier to stay engaged and connected in your daily life.
However, just like with any technology, they sometimes encounter problems. Specifically, if you've noticed that your hearing aids are giving you a headache, you may need to make an appointment with your audiologist to get them adjusted.
Why Is My Hearing Aid Giving Me a Headache?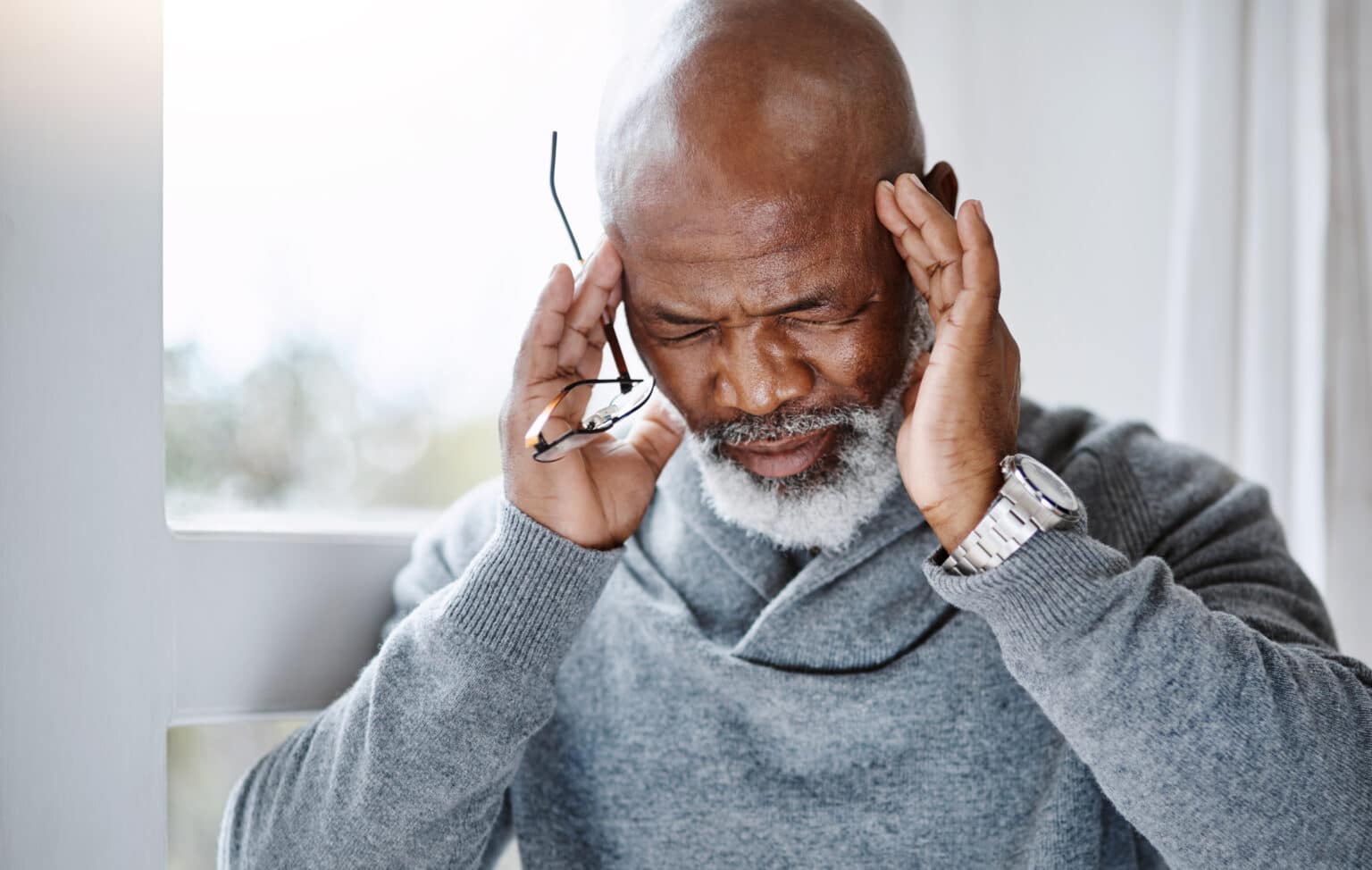 Getting the right fit and having your settings correctly adjusted to meet your hearing needs is essential to make sure you have the best experience while using your hearing aids. One of the main jobs of your hearing aids is to amplify sounds, making them easier for your ears and brain to process. However, if your internal settings are set too high, noises can sound uncomfortably loud and lead to headaches.
Other Signs Your Hearing Aids Need an Adjustment
In addition to experiencing headaches, there are other signs that it may be time to bring your hearing aids in to be adjusted, including, but not limited to:
Experiencing feedback. Feedback is an irritating high-pitched whistling sound that occurs when sound waves escape the ear canal and hit the hearing aid microphone. If it only happens rarely, like on extremely windy days, it's not usually a sign of a problem. However, frequent feedback can mean that your device is fitting poorly in your ear or that there is an electrical issue.
Volume is too loud or quiet. If your settings are incorrect, loud noises can seem overwhelming and softer noises can be inaudible. The point of having hearing aids is to make sure you have the best listening experience in any environment, from a quiet coffee at home with your spouse to dinner out at The Smoking Goat Restaurant. So, if the sound isn't right, your settings probably need to be changed.
Tinnitus. Tinnitus, which is a ringing, buzzing, hissing or other noise in the ear, is common among people with hearing loss. However, if you've developed tinnitus or it has significantly worsened after getting hearing aids, it could be that your internal control settings are too high.
Additionally, if it's been a while since you last saw your hearing aid specialist, you should consider making an appointment for a tune-up to see if any adjustments need to be made or if your hearing needs have changed.
For more information or to schedule an appointment, contact San Diego Hearing Center today.