Whether you enjoy going to the gym, practicing yoga at home or taking regular walks at Golden Hill Park, getting regular exercise is important. According to the Centers for Disease Control and Prevention (CDC), adults should get 150 minutes of moderate physical activity every week.
If you use hearing aids, you might be wondering whether or not it's OK to exercise while wearing your device. The great news is not only is it safe, but it can actually make staying active easier and more enjoyable!
How Hearing Aids Can Improve Your Exercise Routine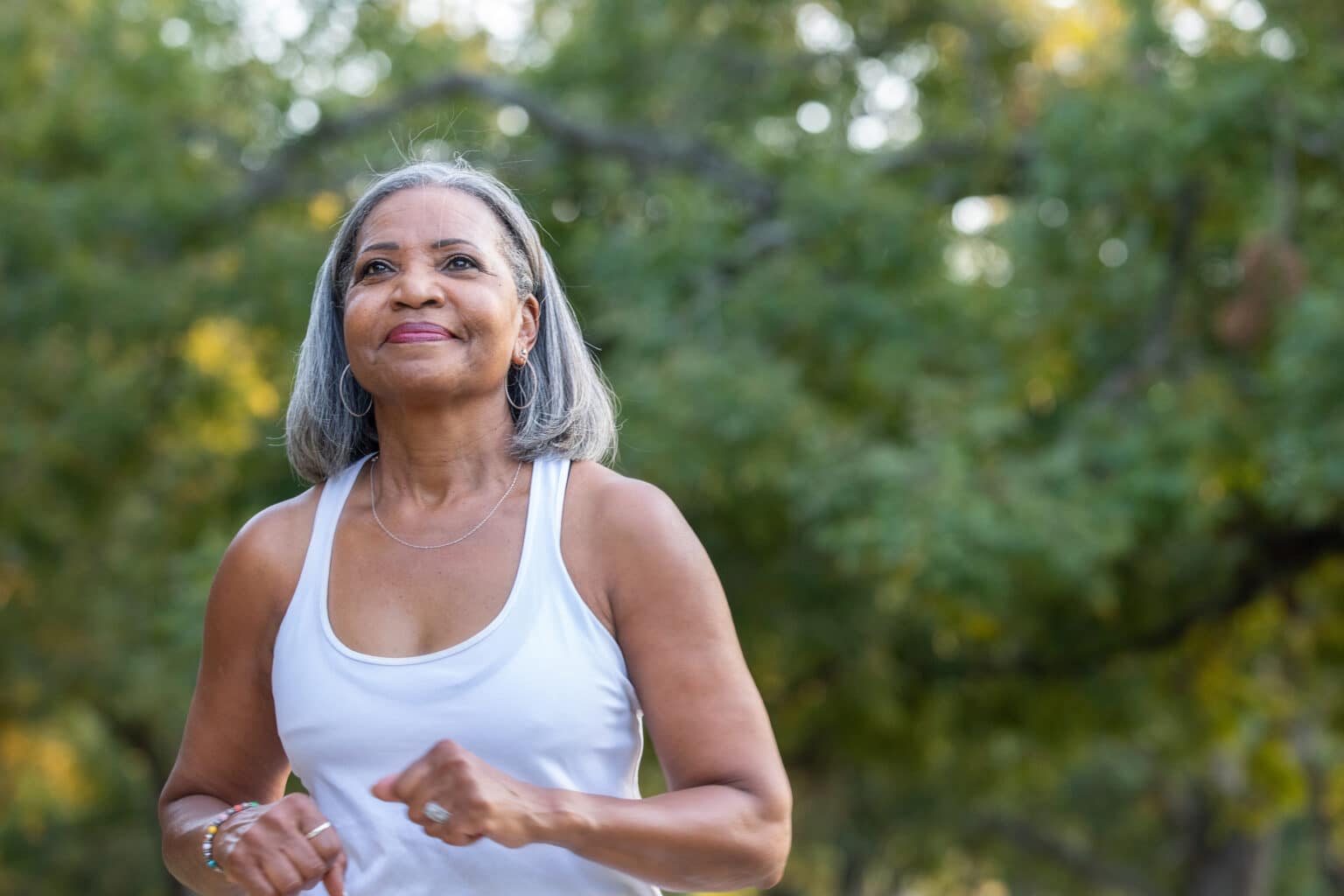 Hearing aids can make working out easier in several ways:
Improved communication. Whether you play a team sport, enjoy walking with a buddy or need to follow your fitness coach's instructions, hearing aids make it easier to understand speech and communicate with others.
Better balance. Untreated hearing loss may lead to poorer balance, which can affect physical performance. Hearing aids can help you feel steadier and more oriented to your surroundings.
Increased safety. Depending on where you exercise, you may need to watch out for noises alerting you to potential danger (such as an oncoming car or emergency vehicle when you're out riding your bike.) Hearing aids make picking up these sounds much easier.
Ability to stream music. If you love listening to music while working up a sweat, hearing aids can make that even easier. Many modern devices come equipped with Bluetooth® technology, meaning your hearing aids can double as earbuds. You can easily stream your favorite tunes directly into your device, no matter where you are.
How To Prevent Hearing Aids from Falling Out When Exercising?
One of the bigger concerns hearing aid users have during exercise is how to prevent their devices from falling out of their ears and getting damaged. Thankfully, you can use a hearing aid cord or clip that attaches to your shirt to ensure your hearing aids won't fall to the ground. You can also use a sweat-resistant headband, and if you have long hair, consider putting it up so it doesn't get tangled with your device.
What About Sweat?
Hearing aids are not waterproof, so obviously, you don't want to wear them if you are swimming or performing some other exercise in the water. However, they are water-resistant, which means they can withstand sweat. You just want to make sure you clean them off right after your workout to avoid buildup. Wipe away excess sweat with a soft, clean cloth, and if you are showering, leave them in a safe, dry container until you have finished and completely dried off.
To learn more about how to exercise with hearing aids or to schedule an appointment, contact San Diego Hearing Center today.