San Diego offers an array of wonderful activities to do when out and about in the city, such as a nice dinner at Dobson's Bar & Restaurant. However, sometimes you just want to stay in for the night and watch a few episodes of your favorite new TV show!
Hearing loss can make watching TV more difficult. You may find yourself turning up the volume to levels that are way too loud for others in your household. Thankfully, hearing aids can make watching a movie or show with your loved ones a much more pleasant experience for everyone involved.
Hearing Aid User Strategies for Watching TV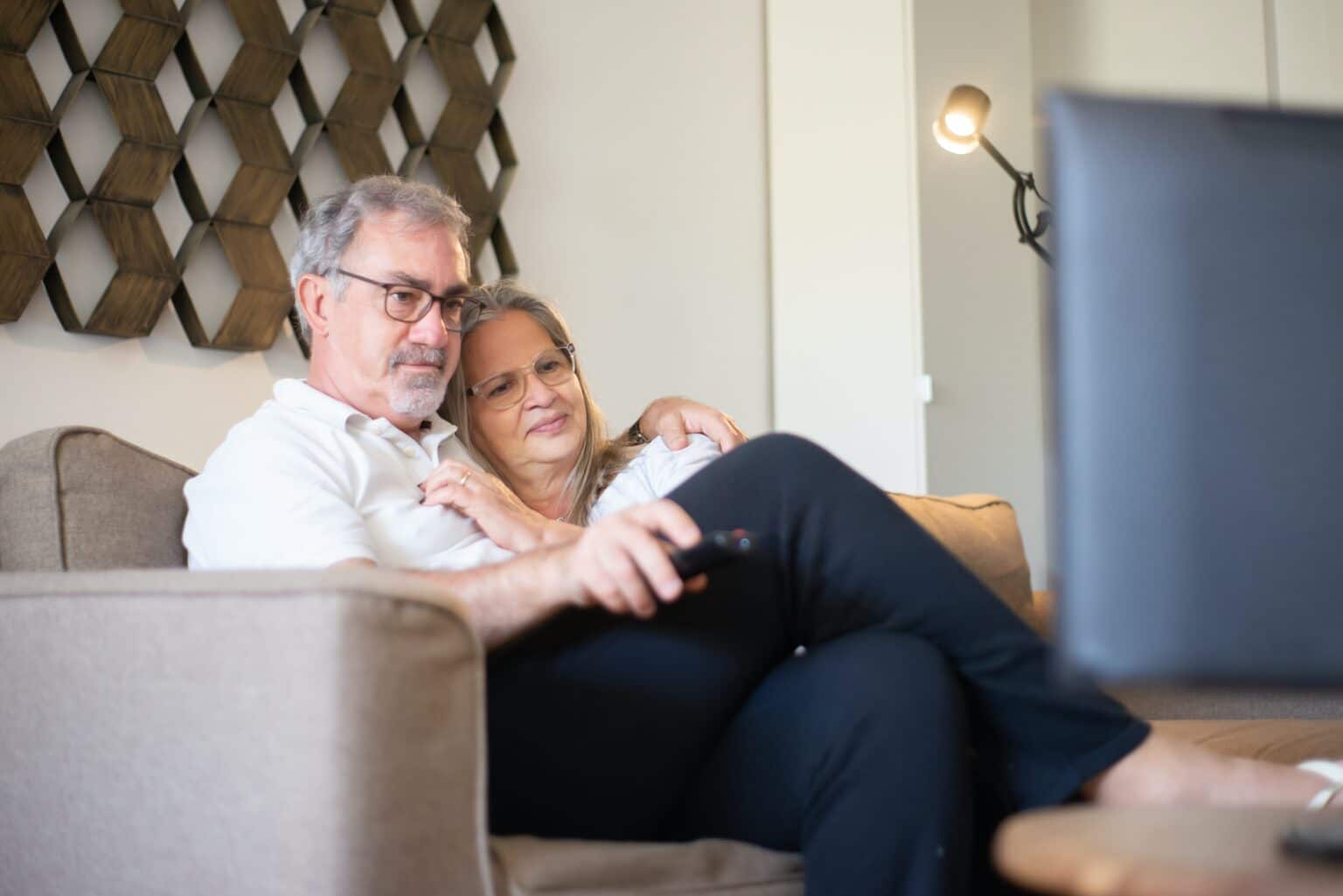 A study published in 2018 sought to examine listening strategies when watching TV for people with hearing loss. The researchers looked at a survey conducted among both those with hearing loss who used hearing aids and those that left theirs untreated.
While they found that hearing aid users indicated fewer difficulties when watching TV, only a small percentage of hearing aid users utilized audio streaming accessories. Most reported that they either adjusted the volume on their TVs or hearing aids or relied on closed captioning.
Optimize Your TV Listening Experience With Hearing Aids
Adjusting the volume on your hearing aids or utilizing closed captioning are both fine strategies for watching TV. However, there are multiple other things you can do to enhance your experience further. Options include:
Find the right hearing aid setting. Many hearing aids have settings that can minimize background noise and let you focus on the found in front of you. Talk with your audiologist about how to adjust your device to have an optimal TV-watching experience.
Use telecoil. Many hearing aids are equipped with telecoil. A feature that lets you stream the sound from your TV directly into your hearing aids. This lets you cut out background noise and hear audio through custom settings that meet your specific hearing needs.
Use Bluetooth®. Similarly, some hearing aids also have the ability to connect via Bluetooth and stream audio into your hearing aids. This is a great feature to use when watching TV with others, as the sound can play normally in the room as it is sent to your hearing aids. You can make adjustments on the corresponding hearing aid app you'll need to download to your smartphone or tablet. This way you can change the volume for yourself while not affecting those around you.
For more information or to schedule an appointment, call San Diego Hearing Center today.