According to the National Institute on Deafness and Other Communication Disorders (NIDCD), 28.8 million U.S. adults could benefit from using hearing aids.
If you've recently decided to take the step to treat your hearing loss with hearing aids, it's important to know how to care for your device to make sure it gives you the best listening experience for as long as possible.
Let's take a look at how often you should perform some essential maintenance tasks on your hearing aids.
Cleaning Your Hearing Aids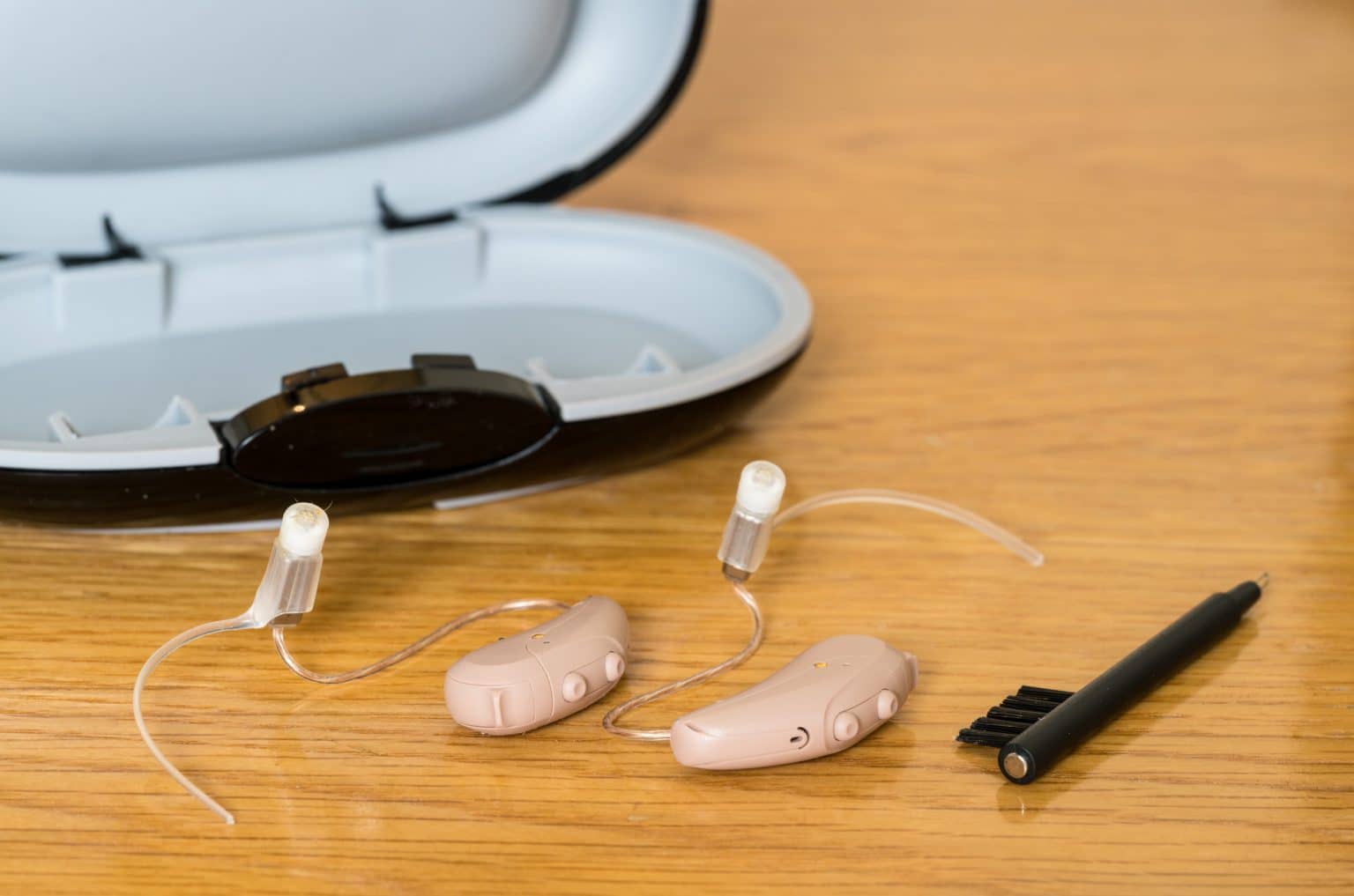 Hearing aids are exposed to a lot of moisture, earwax and other debris day in and day out. This is why it's important to clean your hearing aids every night before bed. You can wipe off your device using a soft, dry cloth. For a more thorough clean, you can purchase a hearing aid cleaning kit which comes with tools like a soft-bristled brush or vent cleaner for a more thorough clean. You can also store your hearing aids in a drying box at night for extra protection against damaging moisture.
Swapping Out Your Hearing Aid Batteries
The average lifespan of a disposable hearing aid battery is 3–10 days. How often you change your batteries will depend on the size of the battery as well as how much power your hearing aid needs. Because different hearing aids require different batteries, the batteries are color-coded to let you know which one works with your particular device.
If you have rechargeable hearing aids, you'll want to charge them every night while you sleep in order to ensure they stay fully powered throughout the next day.
Scheduling a Hearing Aid Tune-up
You should get your hearing aids checked and reprogrammed every six months to a year to make sure that they are continuing to best meet your hearing needs. It's the same reason you have regular appointments with your eye doctor if you wear glasses or why you take your car into Griffin's Auto Repair for an oil change or tire rotation.
Upgrading Your Hearing Aids
Like any technology, even with the best care, there comes a time when hearing aids stop working as well as they used to. If you've had your device longer than five years, you are probably due for a hearing aid upgrade. Not only will newer devices be able to better meet your hearing needs, but they are also more likely to have helpful technological features that make using them easier in any environment.
For more information or to schedule an appointment, call San Diego Hearing Center today.